For a parent who wants to enroll their child in a soccer program, there is often a question of deciding which category of soccer to begin with. On one hand, there is recreational soccer for the purpose of enjoyment and development. The requirements of commitment are not very demanding, therefore providing easy entry for those new to soccer. Then, there is club soccer where the stakes are higher. A child will have to show greater competitiveness for a place in the team, be available to travel for games, amongst many other things.
So what are the pros and cons of joining club soccer?
What Are Some of the Pros of Joining Club Soccer?
Experience: With the right coaching, playing recreational soccer gives your child a familiarity with the rules of the game. There are some independent coaches and soccer academies who offer team practices as part of their services. Elite Soccer PK offers a variety of services; everything from one-on-one private sessions, to group clinics and team practices, ensuring all players learn a strong philosophy. Studies show that a parent volunteer is not the right option for player development. A good reason to hire a coach is to teach the kids the values of soccer and what they can expect when moving to a club. You can think of this as a "pre-Club", where you play in a recreational league, but train with a club mentality. Playing recreationally will help them learn and understand the very basics of how to play soccer. Spending some time in recreational soccer would present an advantage over other children who enter club soccer as first time soccer players. Despite its relatively leisurely form, there are many useful skills to be learned while playing recreational soccer. Showing up for practice, obeying instructions, looking out for teammates and playing in the interests of the team are part of expectations in club soccer.
Good Foundation: Club soccer is demanding and is usually for those who want to play the sport in high school, college and even possibly make a career out of it. A child who has played recreational soccer before moving to club soccer would know if they enjoyed the sport and want to move forward with it. Recreational soccer combines the right amount of physical, tactical and technical demands without as much pressure, making iit primarily a fun learning experience. This experience will come in handy when moving to club soccer.
What Are Some of the Cons of Joining Club Soccer?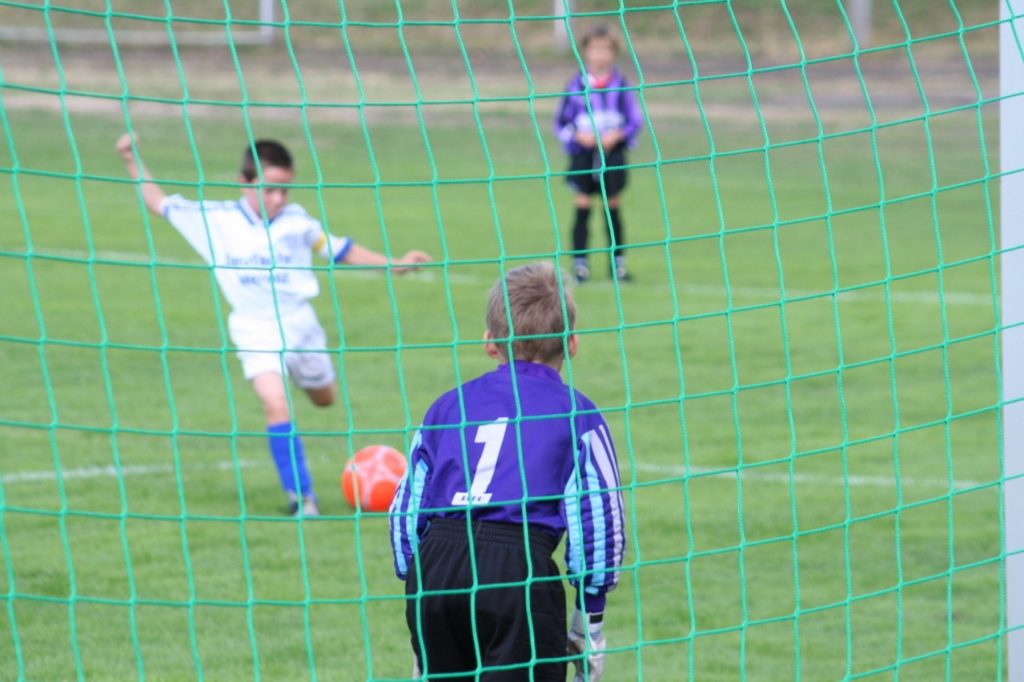 Adapting to Higher Demands: Club soccer demands higher physicality than recreational soccer. As such, a child who may have been used to a rather relaxed pace may find it challenging adjusting to club soccer. There will be more training sessions and for longer hours per week. If the child is not up for the extra demands based on what they were used to playing recreational soccer, the child may lose motivation and enthusiasm for the game. Recreational teams are usually coached by a parent volunteer; their standards and knowledge of the game are significantly lower than those of licensed coaches that you would find at the club level.
Loss of Control: For the parent, you should expect to give up some decision-making over your child's soccer as they transition to club soccer. Licensed coaches who handle club soccer teams operate within a structure where the inputs of parents on child's performance will not be readily demanded. Good coaches are attentive and flexible to a child's peculiar abilities and challenges, but the child will be integrated to the strength of the team, not vice versa. Essentially, parents should be ready to take the back seat and let coaches do their job.
---
---
Travel: Club soccer requires that your child travel with the team for games outside of your local city. This is certainly something to consider when deciding to switch from recreational soccer, where games were played within familiar environments. Your child may go out of state for tournaments4 up to twice a year, so a parent would have to consider what effects this may have on the child's performance in school and other social aspects of the child's life.
Cost: A higher level of financial commitment accompanies the increased commitment in time and attention involved in moving from recreational to club soccer. The higher prices may be used to cover fees for entering competitions, coaching, and referees5. Depending on the quality of the soccer academy, the costs may be quite high compared to what you may pay for recreational soccer. Meanwhile, paying the fees is not a guarantee that your child will play; your child will still have to put in the required amount of competitive work to be selected for games.