What exactly does a soccer coach do? Are they responsible for a player's ability to control the ball, pass to their teammate, then score an amazing goal? Actually, yes! A quality coach can influence a youth soccer player to affect every aspect of their game.
Coaches must receive training and their coaching license so they may properly instruct, guide and mentor their players of varying talent, skill and personality. Positive results will show for both player and coach when their roles are performed in synergy. Below are some of the most common roles for coaches and players:
Providing Structure and Guidance
When a player is training on their own, they may be working at a level too low or a level too high for where they are currently at. This has negative effects on the player's development as they are not improving at the best rate possible. The role of the coach is to serve as an advisor, someone the player can rely on for structure and guidance. Starting with the basics, a coach provides a roadmap with drills and information for players to improve in, such as running, shooting, passing, dribbling and defending. The coach then monitors the player's performance in each of these categories, providing encouragement in the areas they struggle with and praise in the areas they are doing well.
The coach will also have their own structure based on their philosophy, which is their understanding and belief of how soccer should be played. While a player may have their own ideas of how to play after watching their favorite teams and players, it is important the player trusts and cooperates with the coach on what they think is the best play-style for their team.
Tactical Organization
It is the coach's role to develop a player's understanding of how a soccer game should be played. The coach sets formations and decides how to best organize the team based on the technical qualities of the players that are available. For example, a coach may organize a team such that the tallest, most physical players are in central positions, giving the team a strong "spine", while fast players may be placed on the wings.
In order to relay clear tactical instructions to players, "coaches should always strive to be the best possible communicators" (Paul Calihuiri, former USMNT player). It is important in youth soccer for the coach to be a patient teacher while the player remains attentive to the coach's guidance.
Technical Development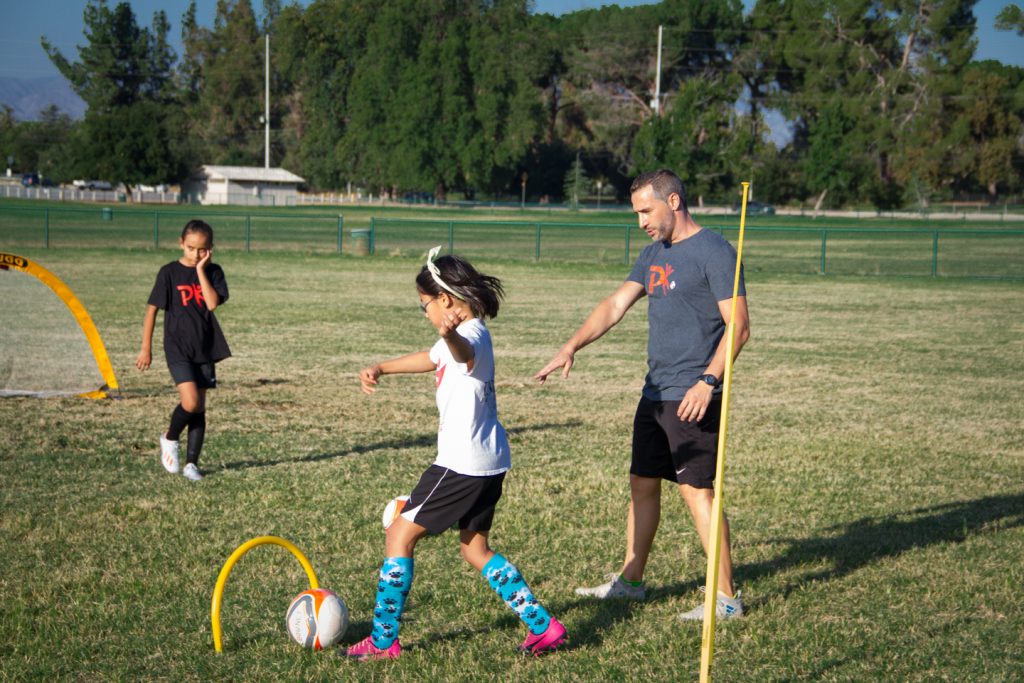 In youth soccer, the coach plays a big role in developing the player's technical ability. While different skills may come more naturally to some players than others, every player can be taught the fundamentals of the game: running, passing, shooting, dribbling and defending. A good coach will understand a youth player's ability early on and can help improve them through proper guidance and challenging them incrementally. Consistently making small improvements will develop the player technically in the long run.
Along with having a positive attitude to the coach's constructive criticism, the player should strive to build upon their strengths and improve their weaknesses through individual training. Coaches should provide as many drills and technical advice as needed for the player, the player must then work on these techniques until mastery. Professionals reach the highest level by staying after team sessions and training on their own to constantly work on their skills.
Motivation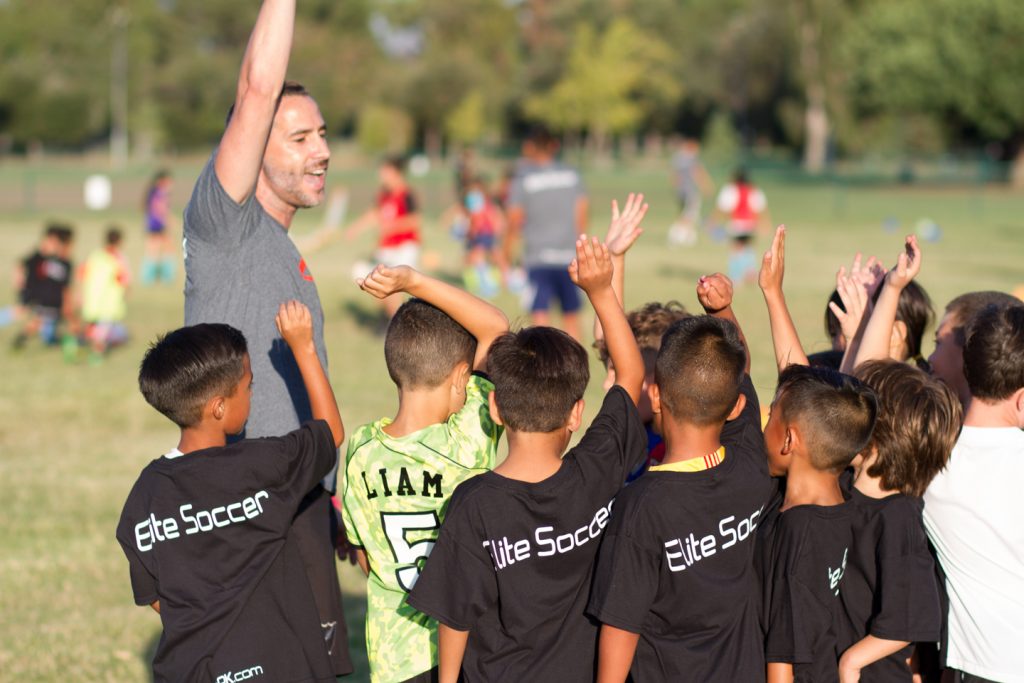 Coaches should be leading by example for their players to follow. Coaches should be early to practice, bring all the equipment needed for training, and show up in the right gear. They project authority, confidence and efficiency. Players can find motivation and inspiration from a coach that looks forward to coming to training each day. Positive reinforcement from coaches can also help improve the player, helping build confidence and character. This growing confidence can translate on the field with a string of great performances.
Both coaches and players have important roles in development and performance and the best way to maximize this potential is through player-coach synergy.